I'm in Ivry-sur-Seine.  Outside my hotel window a Saturday soccer game is unfolding, amateur teams playing in the local "Stade Lenine".    Ivry-sur-Seine is a working class suburb of Paris, one of the last remaining small towns controlled by the French communist party.   It used to be that most of the outlying suburbs were working class and communist.  It was called the "red belt" around Paris.   I have stood at the intersection of rue du Moliere and Boulevard Lenine.   Which, if you think about it, is kind of awesome.
I was invited to speak at a literary festival because in France my books are considered critiques of American imperialism and capitalism, mixed with a humorous look at the more voracious and unseemly side of American society.    Kind of like the intersection of Lenin and Moliere (if I say so myself).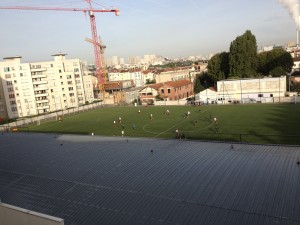 I was super flattered to be invited and my French publisher, Rivages Noir has been pulling out all the stops to show me a good time.   Last night there was a party with book industry people at a groovy bistro called Strobi (get it, "bistro" scrambled) with editors, authors, booksellers, journalists, publicists, etc.
They know how to party here.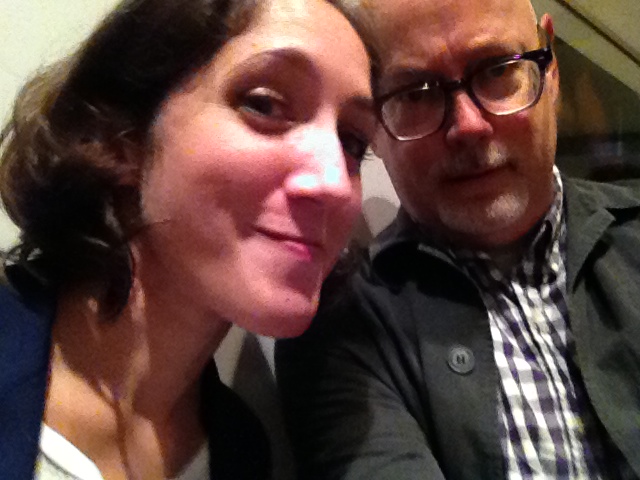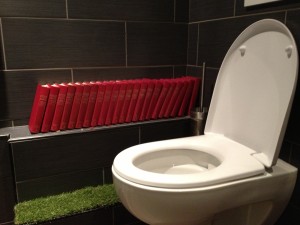 The toilet at bistro Strobi