It's publication day for Blown! I'm really excited because I think this is my best novel yet. I hope you'll buy it from your local independent bookstore and give it a read. It's been five years between this book and my last novel. Hopefully I'll write another one, quicker.
There's an excellent review of it from Arts Fuse.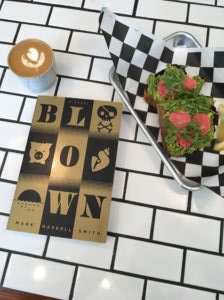 It you want something fun to read, here's my list of books for readers on the run from the law.
Enjoy! Don't forget to tell your friends!