Recently I went to a "Literary Summit" hosted by the Ritz-Carlton hotel in Dorado Beach Puerto Rico.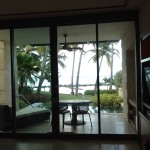 I was invited, along with writers like Patrick deWitt, Jami Attenberg, Jonathan Evison, Neal Shusterman, Phil Caputo, Reza Azlan, and a few others to talk with publishing professionals about various book-related subjects of interest.  There were only 24 of us at the summit and the Ritz-Carlton made sure that there was always a mojito in our hands and some kind of delicious food nearby.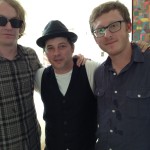 We talked about Amazon vs Hachette, advances in enhancing  ebooks so that they sing and dance and perhaps perform sexual favors, the rise of hotshot young editors who actually edit like some kind of hipster Max Perkins and Gordon Lish (this we all agreed was a good thing) and other random topics of publishing, fan fiction, YA superstardom, etc. No one is really sure why the hotel so generously paid all our expenses, but then no one was complaining about it either.   I'm just marking it down as one of those happy mysteries that sometimes befall people.  And, seriously, if you ever win the lottery, go stay at this hotel for a few days.
I had never been to Puerto Rico, so I took a couple extra days and explored San Juan.  I ate massive amounts of mofongo (which long time fans will know I'm a long time fan of) and drank rum-based cocktails.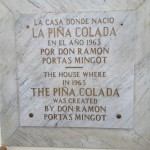 Puerto Rico: I recommend it.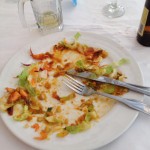 In Naked at Lunch: A Reluctant Nudist's Adventures in the Clothing-Optional World news… we have sold publication rights in Australia and the United Kingdom.  And we're still waiting on a cover to be designed that everyone likes.   Stay tuned!