Peaches are in.   Apricots are almost gone.   Summer is flying by.   I've devoted that last few months to promoting HEART OF DANKNESS.   Which is sort of like dashing out on the freeway at night and waving a black T-shirt at passing big rigs in the hope that they'll stop.   That's a metaphor, of course, I'm not really risking my life; mostly I'm sitting with my laptop trying to think of pithy bon mots that I can load on Tumblr, Twitter, and Facebook.  This, according to the expert marketeers at Random House, is supposed to enhance my brand identity and entice readers to buy my books.   But that's not all.   I played ping pong with Geoff Dyer.   I drank cocktails with my editor from Grove – he's got me hooked on Aperol Spritzers – at a hipster lounge in Palm Springs.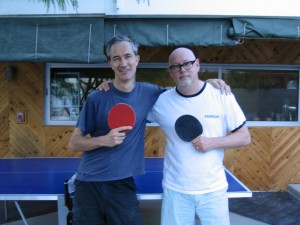 And then this (as reported by Publisher's Marketplace) happened:
MOIST, DELICIOUS, SALTY and BAKED author Mark Haskell Smith's RAW, the fifth in the series, the tale of an unlikely triangle among a reality TV star of "Sex Crib" who has just published a huge best seller, his erstwhile ghostwriter and a volatile literary critic determined to discover what lies between the covers, causing all kinds of misunderstandings, mayhem, and murder to arise, resulting in an unlikely, and humorous, sexual odyssey, to Morgan Entrekin and Jamison Stoltz at Grove/Atlantic, by Mary Evans at Mary Evans (US).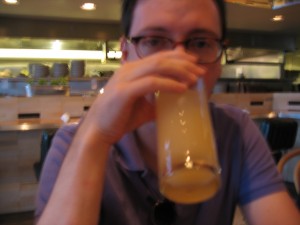 Raw is slated for a March 2014 release, which means that I'll be slowing down on the social media and cranking up on the writing.  This makes me happy.