I was asked by my good friend, Norman B, host of WMNF 88.5 Tampa public radio program Life Elsewhere, to come on his show and suggest some summer reading.  (Follow the link and you can find a podcast of the show which airs Monday, July 7th)
As you know I'm a big fan of books that are fun and entertaining all year round, not just the summer, but I actually put some thought into what makes a great beach read.   A good book is a companion, it's similar to the people you'd go on vacation with.  You don't want some bimbo or boy toy, and you don't want some pretentious know-it-all or pompous blowhard; you want someone fun, sexy, and intelligent.  So here are some titles that are fun, sexy, and intelligent.
Here's what I came up with:
Euphoria by Lily King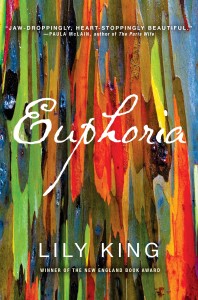 Another Great Day at Sea: Life Aboard the USS George H.W. Bush by Geoff Dyer
The Tastemakers: Why We're Crazy for Cupcakes but Fed Up with Fondue by David Sax
Listen to the show and hear other great recommendations!